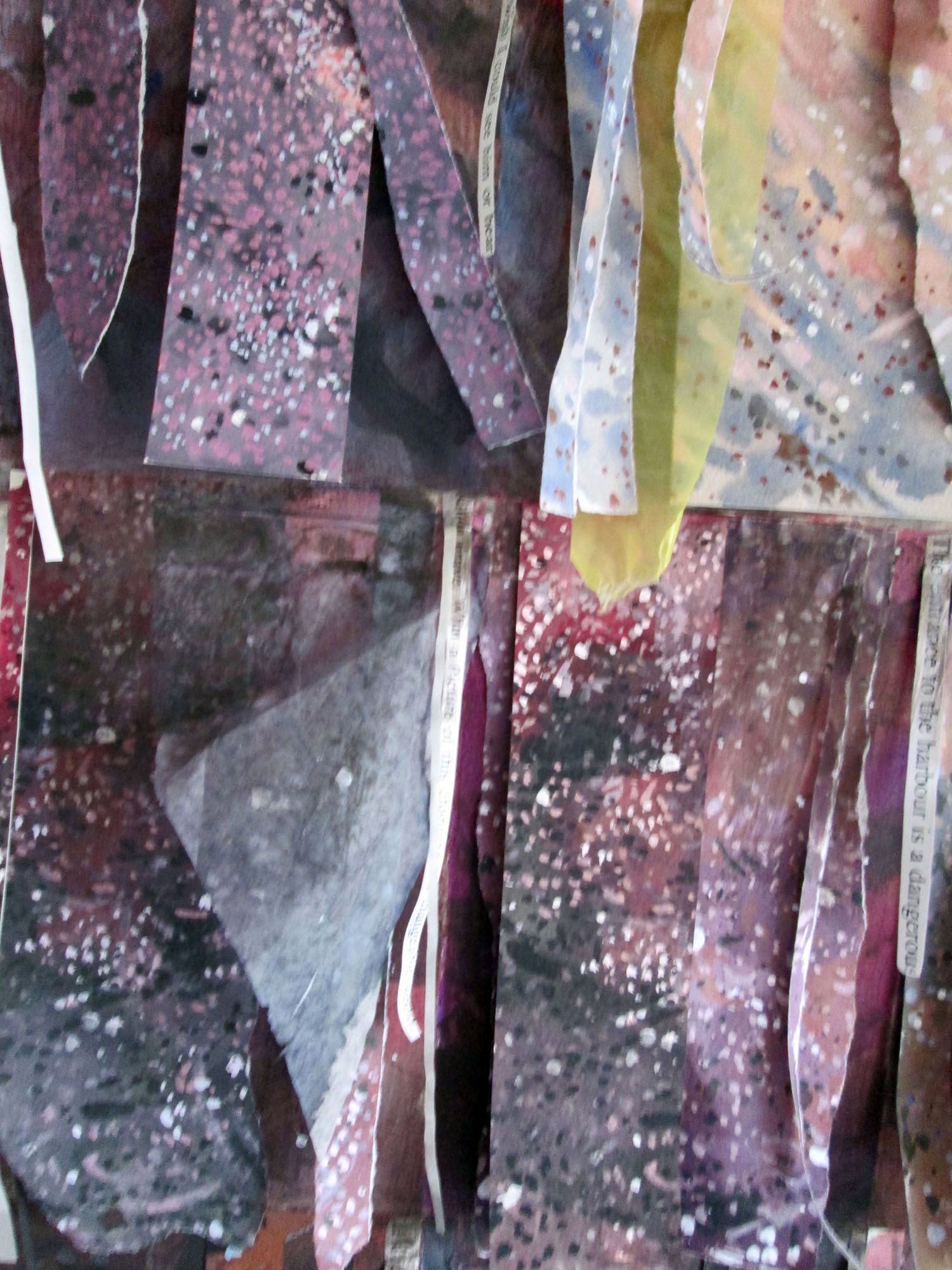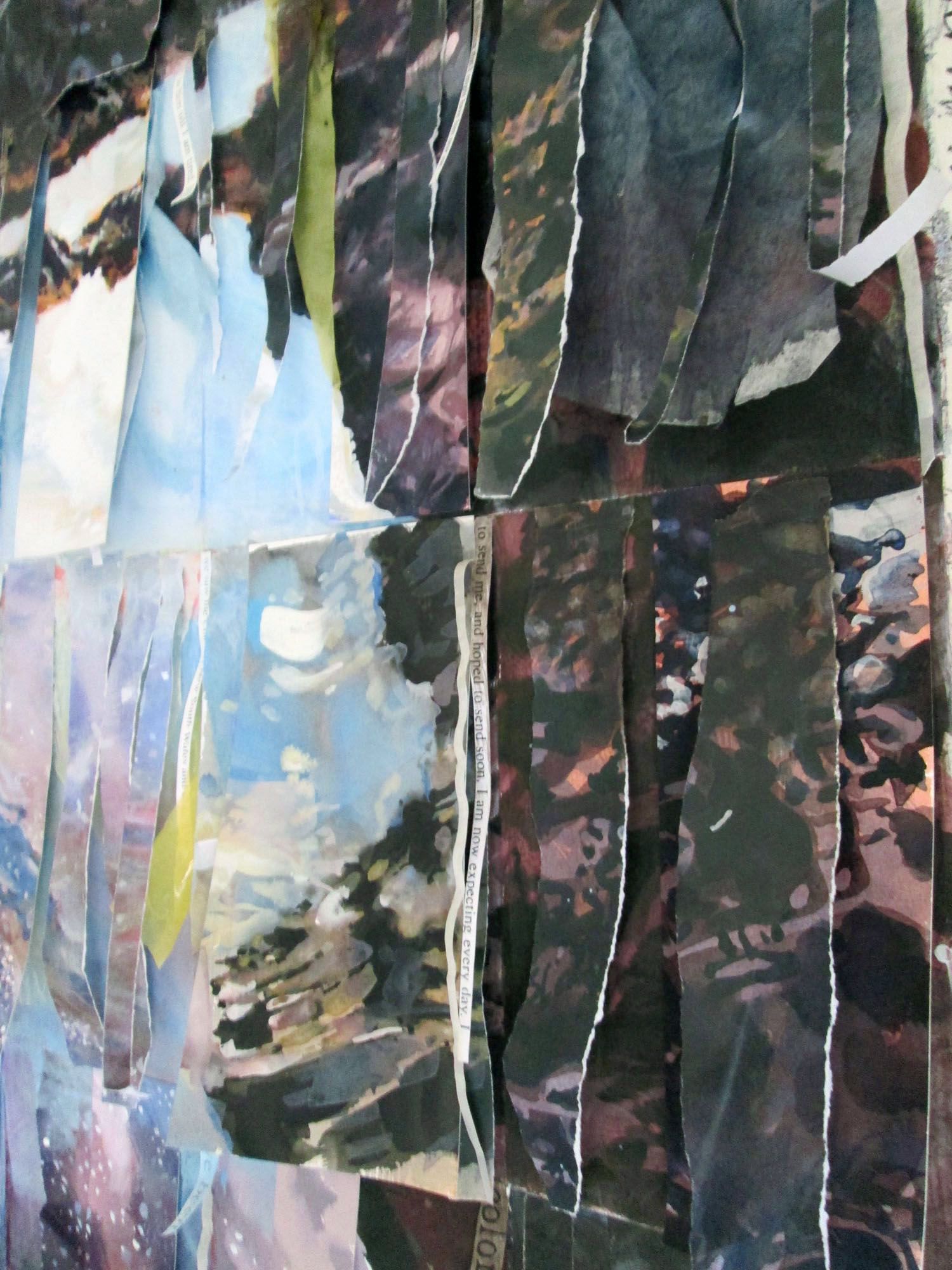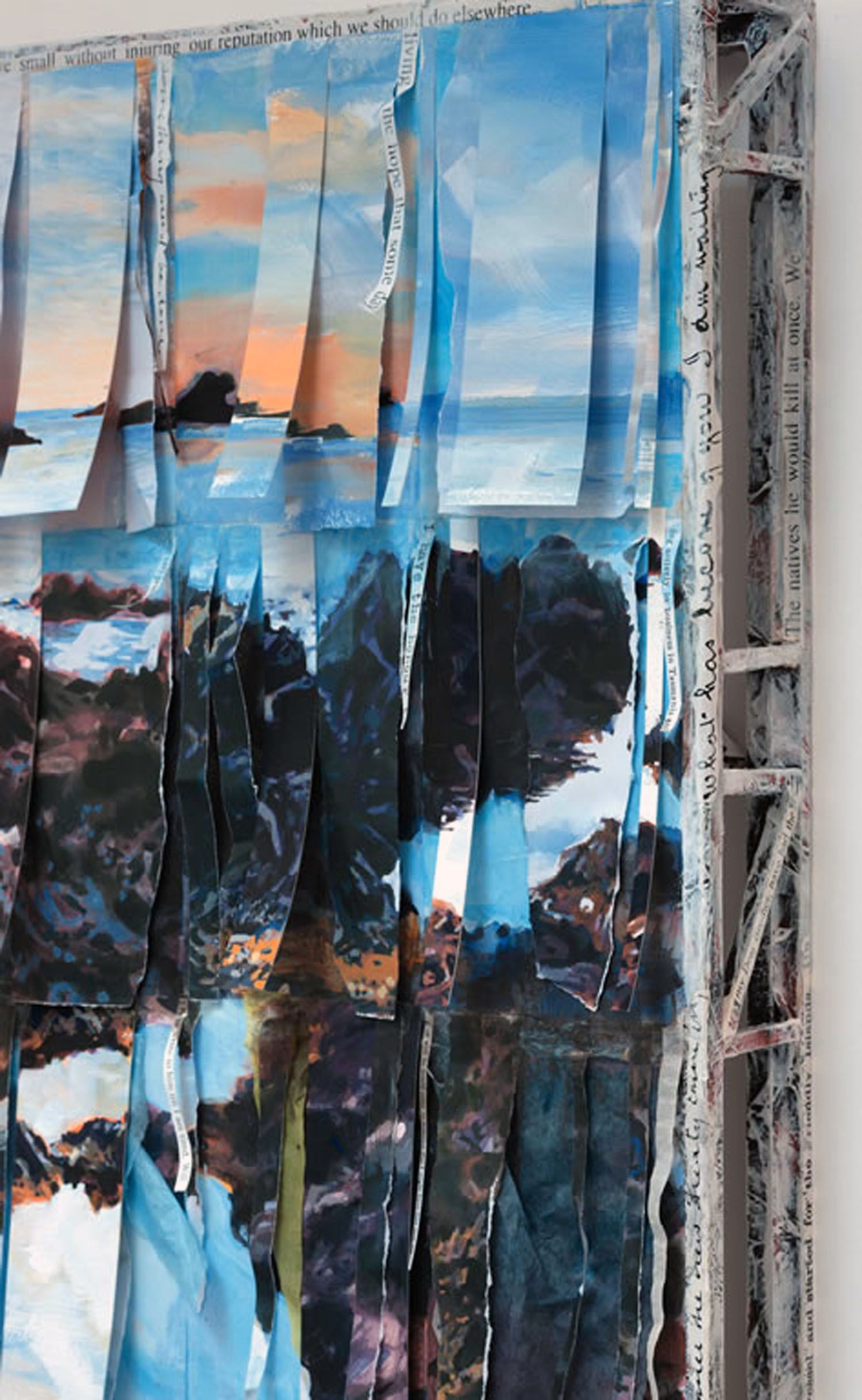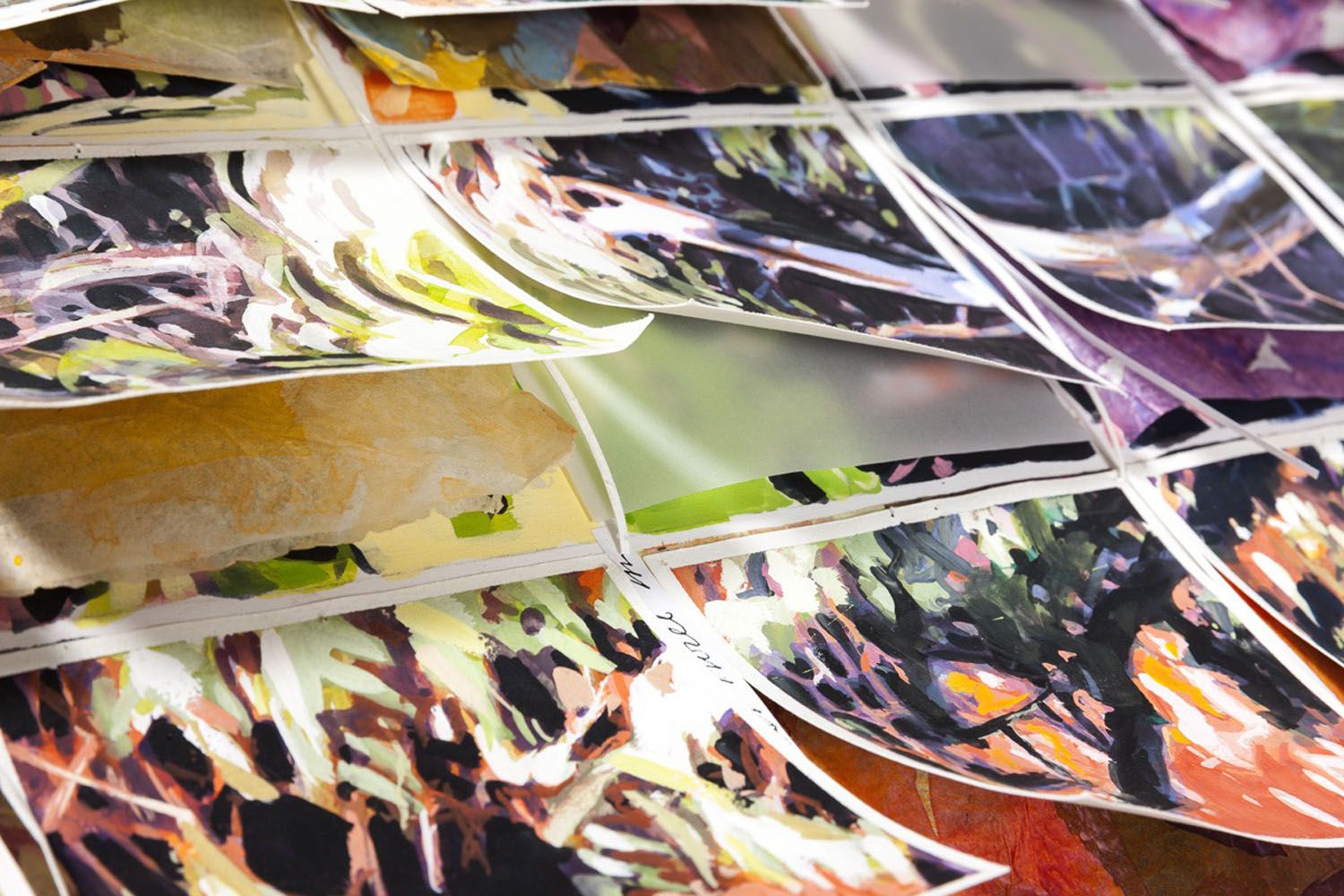 the paper cloaks.
Gouache and mixed media on various surfaces.
Given my Pacific Island heritage, it is not surprising my fascination with cloaks and other island arts. Cloaks as an art form have existed for several thousand years. In them I see a linear and repetitive quality that I use as a visual metaphor to suggest the passing of time. I know they were traditionally a symbol of status and power, but they may also be seen as a symbolic celebration of heredity and possibly, continuity. I have similarly borrowed the use of wrapping, fabrication and binding.
While visiting family in Tonga in 2002, I was struck by the beautiful burial memorials I saw - constructions made from the simplest of available, colourful materials. This re-enforced my earlier explorations of three-dimensional surfaces. In my "cloaks", sections of the work are painted and repainted many times, in different moods and materials, one or two a day over a long period of time and purposely out of sequence.